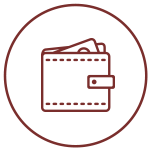 Tax Law
In most of the cases, defective management of tax costs may cause unwelcome tax assessments. Thus, we work in a preventive manner, as well as in litigation and dispute resolution, specialized services provision, suitable to the particular reality of each of our clients.
Tax planning in several types of operations

Tax Consulting in different business areas

Preparation of tax opinions

Operational restructuring assistance

Acting in legal and administrative proceedings involving various judicial, government and administrative instances

Acting before governmental bodies in the different ranges of power, responsible for and/or involved in tax collection

Preventive measures addressed to eventual reflexes, starting from potential risks planning, to achieve the maximum level of safeguarding the clients, avoiding risks of commercial barriers.