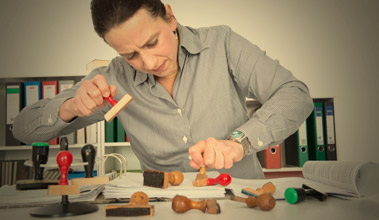 Over 77% of Brazilians find Brazil to be heavily bureaucratic, while 62% say that cutting red tape should be one of the federal government's top priorities. The Retratos da Sociedade Brasileira (Brazilian Society Snapshots) survey shows that Brazilians find the excessive amount of regulations, documents, and requirements adds to increase public spending, encourages corruption, and boosts informality. Similarly, Brazilian companies are extremely hampered by the overload of bureaucratic burden, whether when setting up new offices, making loans, or amending their articles of organization.
Focusing on changing this reality, there are some bills moving through the Brazilian National Congress to presumably reduce bureaucracy and streamline the numerous procedures that companies are required to follow. However, due to the notorious slowness of the Brazilian legislative process and lack of political will from most congressmen, more often than not these kinds of bill aren't moved forward, inhibiting the creation of incentives to set up new companies.
One of these bills is the PLS 214/2014, recently approved by the Brazilian Senate's Committee on Constitution, Justice, and Citizenship (CCJ), which foresees the end of the requirement for authenticated signatures and certified copies. Its goal is to cut the red tape and reduce costs. This bill is currently under review by the House of Representatives.
Furthermore, new investors face several bottlenecks – such as endless bureaucratic procedures to get numerous licenses and permits required to run a business – while seeking approval from relevant government agencies for their projects. Investors also face similar bottlenecks when they decide to apply for tax benefits applicable to their business activities, and even to comply with the several secondary tax obligations mandatory for both Brazilian and foreign taxpayers.
For large corporations, all this bureaucracy adds to the costs of doing business in Brazil, something inconvenient and discouraging but perfectly manageable if results pay off. On the other hand, this heavy bureaucratic burden many times discourages and prevents new investments from small and medium-sized enterprises because its associate costs are much higher than what these companies are able to bear. Oftentimes, the excessive bureaucracy increases the need for additional cash flows to fund the first months of life of a company. This is particularly true when said company has not seek the help from a good legal counsel or accountant. It is not rare for company owners and/or managers to start paying rents and wages even before their companies actually can start operating in Brazil. Sometimes, the place chosen as headquarters is not deemed proper for a company to carry out its business activities, and thus it is necessary to terminate the lease early, resulting in the payment of penalties that exhaust the capital available for its operations.