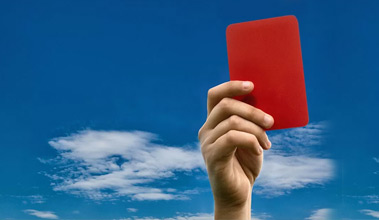 After the enactment of the Labor Reform (Act No. 13,467/2017) and its coming into force this November, the labor courts will award the payment of court costs and attorney's fees to the defeated party. So far, there was no penalty for the defeated party, but from this month on, former and current employees who seek undue compensation in court may be punished with the payment of fines for acting in bad faith, in addition of paying for court costs and attorney's fees.
According to Ms. Fabiana Pinto, attorney at Zaroni Advogados, the awarding of financial penalties to one of the parties – additionally to the payment of court costs and attorney's fees to the winning party – will have direct impact on the number of labor lawsuits in Brazil, reducing them. Consequently, she believes the legal opportunism of some claimants who seek compensation for something to which they know they are not entitled will become increasingly rare.
So far in Brazil the labor court system was entirely funded by the population – that is, taxpayers who finance the public power – without risks for the plaintiff. It's not by chance that, according to estimates, currently Brazil concentrate more than 90 percent worldwide labor lawsuits. Just in 2016 almost 4 million new lawsuits were filed of which 2.5 million are pending at the Superior Labor Court. One of the reasons for this current situation is the free and indiscriminate State-sponsored legal aid and the non-awarding of penalties to the defeated party.
"Now, courts can rely on the same decision of the Superior Court of Justice about the criteria to award penalties – by granting compensatory remedies. The chargeable event for the payment of the winning party's attorney's fees is the claimant's groundless claim or undue resistance. Thus, the payment of such fees become a kind of sanction. Courts may also increase fees that have been previously set for the additional efforts in case of appeals. Such decision must comply with the 2015 Brazilian Code of Civil Procedure – meaning that it should be taken during the cognizance stage – and the fees can be increased after the review of appeals by the appellate court," says Ms. Pinto.