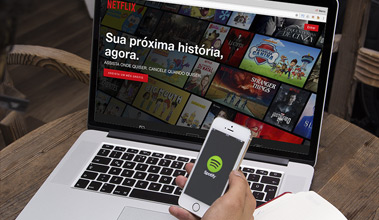 Commercial streaming of audiovisual content on demand services provided by companies like Netflix, Looke, Amazon Prime Video, HBO Go, and others are about to become another source of revenue for the public treasury. The Ministry of Culture, through the Superior Council of Cinema, examined and approved the taxation of such services. However, the final decision depends on the approval of a House of Representatives Committee and the presidential signature.
The taxation of these services will work as an adaptation of the existing Contribution to the Development of the National Film Industry (CONDECINE) that since 2001 has being levied on the marketing of audiovisual works. Reshaped to reach streaming services, this tax may be applied under "CONDECINE-Assinatura" (charged by subscriber or individual transaction) or "CONDECINE-Catálogo" (levied based on the number of works made available to subscribers by the company) modes.
"This is a very initial action because there is not even a draft bill under analysis. But it is already possible identify a strong desire by the government of taxing streaming services, and the companies that provide these services must be administratively and financially prepare to bear another operational cost in the medium term," says Bruno Zaroni, partner at Zaroni Advogados.
This new taxation will not be applied to broadcasters and cable TV operators that provide content on demand (e.g. Globosat Play, Fox Play, NET Now etc.) because this is considered to be an extension of the content regularly provided by these companies.
It is worth to mention that some details should still be discussed before these new taxation modes come into force, especially regarding the granting of deductions over the final tax amount payable based on the number of Brazilian works in each company's catalog.